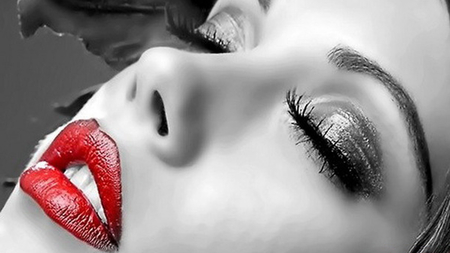 Will you bind me in tomorrow's kisses
My skin bare against black leather
Squirming, pleading with wishes
and tender lips as soft as feathers.
Will you lose yourself in eyes of innocence,
fingers caught between flaming curls
Pushing pulling testing resilience
Let the inner she, unfurl.
encapsulate her essence in hues
of Technicolour, tickled fingers trailing
between the beats, just her, you
And passions fires truly flaming
A rare puzzle piece beyond defining
Would you embrace the effort in refining.
Karen Hayward © 2018
Image found via google search